……………and Congratulations!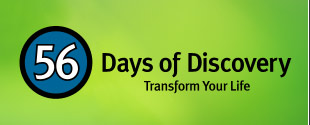 You have just made a decision and taken action towards something with potential to transform many areas of your life.
You will not regret that decision.
Here's what will happen next.
When payment is received for your 56 Day Home Study Course we will process the order through Lifepath Unlimited.  They will ship the product directly to you.  It may take around 7 to 10 days to arrive.
When you receive it I suggest you listen to all the audio CDs.  Load them onto an MP3 player and listen to them at leisure so you can jump straight onto the online course when you're done.
If you don't receive your course by day 10 then get in touch by what ever method suits; email, skype, phone – all contact details are on saz-baz.z1.tl.  We'll track your parcel for you and tell you when to expect it.
You can choose to be part of a family of like minded people.  We have great community that you can connect with and share experiences through your studies.  You'll find them through the Facebook group to the right of this page.  Go there and join the group now.  Introduce yourself and fun.
If you wish to pursue the 50% or 100% offer simply direct people to the same pages you signed up through and ask them to detail your name when they go through check out.
2 orders with your name will refund you 50%.  5 orders with your name will increase that to 100%.
Once again, congratulations.  You have an exciting, perhaps roller coaster journey ahead of you and I look forward to getting to know you a little better whilst your on it.
Saz Bailey :: Change Agent