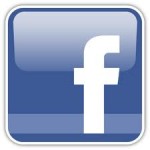 A checklist to bookmark:
Entrepreneurs are by nature creative people, easily distracted by new directions and ideas, so being an Internet Entrepreneur can be a nightmare – the internet is the worst place in the world for being distracted!!  Now concentrate that to Facebook……if your not careful Facebook can take over hours in your day.
If your seriously wanting to leverage your social networking for maximum effect in your professional role then you really need to try and curb the fun stuff to maximise your time by connecting with people in the most productive way.  Once you've got that out of the way – it's our choice how you spend the rest of your day!
So here are my tips – my check list – for staying connected whilst being as productive as I can:
(If you find this useful then Bookmark it to use daily – like I have :))
1. Set a timer to 15 mins

2. UPDATE YOUR STATUS – let people know what your up to, include URL's to click through to your Blog if you have something of real value to share  (use Ping.fm or Socialoomph.com to update all your social media accounts together)
3. CLEAN UP YOUR PROFILE PAGE – delete posts that don't support your brand.  If you're concentrating on building your friends network for a launch then leave your connections in view. Both will leave a positive influence on viewers of your wall.
4. Go to your Home Page
5. REVIEW YOUR EMAIL INBOX – look for 1-1 emails where you'll have meaningful connections. Remember you also receive updates from Groups, many people miss these, scan them quickly to see if there is anything that grabs your attention.
6. SCAN YOUR NEWS FEED – stay connected with people and find Friends it's great place to showcase your expertise and value through your whole network. If your really short on time then look for posts that have the largest number of commentaries because –
1) your addition and expertise will hit all of their walls
2) you can quickly Friend people who are active in your area of interest.

7. REVIEW NEWS FEEDS OF FRIENDS who are influencers & evangelists for you – you should have your friends segmented into lists that help you manage how you communicate with them. Select the most influential friends lists to connect with in the time you have and again concentrate on posts that have high commentaries.

8. REVIEW STATUS UPDATES of your friends (Most Recent tab) – Many feed their blog posts which make it easy for you to get to their Blog directly to comment.  Remember to share the love my fellow entrepreneurs!

9. ACKNOWLEDGE BIRTHDAYS – it's a great opportunity to show you pay attention and make a personal connection. Try and be a bit more original than 'Happy Birthday' – show you know something about them if you can or offer them a personal gift in terms of how you can help them.  Ensure your gift is genuine, don't use it as a sales pitch!
10. REVIEW FRIEND REQUESTS – I advise you set perimeters here to make quick decisions i.e. target market definition/influencers/evangelists – remember you are looking to build a business.
11. REVIEW FRIEND SUGGESTIONS – Facebook will suggest friends to you based on previous connections. Again, have a criteria and if you decide to be-friend include a personal note explaining the value in your connection so they know you are genuine and not randomly spamming.
12. RESPOND TO EVENT INVITATIONS – don't feel obliged to attend but do respond. Select those where you will add value to others or yourself.
13. RESPOND TO GROUP INVITATIONS – again, don't feel obliged, but you can always join a Group to see if you can genuinely contribute your expertise for the benefit of the community and leave if that doesn't transpire to be the case.

14. REVIEW NOTIFICATIONS – this is a good tool for prompting you to connect with people who are within your sphere of influence.
All the above might be obvious things to as they are right there on your Home Page.  But just having a SET TIME and an ACTION checklist can make a massive difference to they way you operate.
Well alrighty, now you've done all that in double quick time you can have a bit of fun!  Reward yourself by connecting with your 'Favourites' (you know – one of the lists you should set up to connect with those in your closest circle, those who light up your life, with privacy settings that show you at that costume party dressed as Fred or Wilma Flintstone.  Careful though – I'd set that timer again if I were you!)
Has this helped you ?  Did you bookmark? ……..I'd love to know.   If you have time please comment below and share with others who come to mind.  Thanks, I appreciate your support.